Recently, BIC Recruiting participated in The PRIME Expo in Pasadena, Texas. With over 1,200 attendees, The PRIME Expo was a great place to reconnect with numerous previous placements and clients, as well as meet with current hiring parties.
BIC Recruiting is a full-service placement firm with 20 years of experience providing executive search solutions to the energy industry. A subsidiary of BIC Alliance, BIC Recruiting directly supports its parent company's mission: connecting people in business and industry with one another for the betterment of all.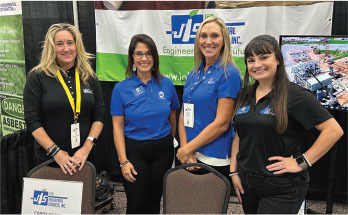 Pictured from left: Lisa Tyree with Job Industrial Services and Sara Bonvillian, Kristin Skendziel and Alyssa Hinte with BIC Recruiting talk recruiting at the Job Industrial booth during The PRIME Expo.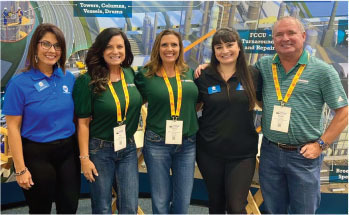 Pictured from left: Sara Bonvillian with BIC Recruiting, Tina Tucker and Jamie Holt of Ohmstede, Alyssa Hinte of BIC Recruiting and Buddy Tucker with Ohmstede stop to say hello at the Ohmstede tent.